Coffee machine De'Longhi "Primadonna Elite ECAM 650.75.MS"
Delivery takes 1-5 working days
You will also need
Might want some of these products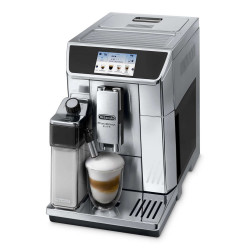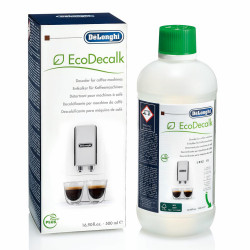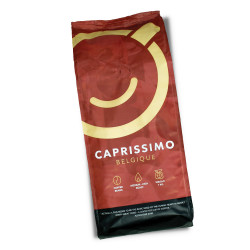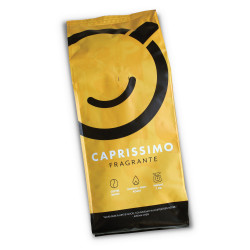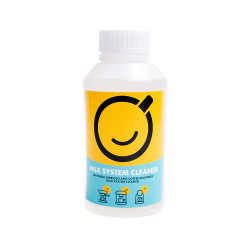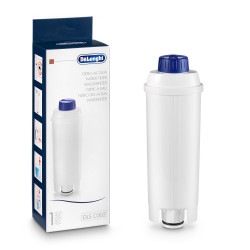 Technical characteristics
| | |
| --- | --- |
| Type | Automatic |
| Manufacturer | De'Longhi |
| Color | Stainless steel |
| Warranty | 24 months |
| Coffee machine uses | Coffee beans, Ground coffee |
| Coffee machine's screen | Colourful |
| Coffee machine's menu language | english |
| Water tank | 2 l |
| Coffee bean tank | 400 g |
| Milk system type | Integrated milk tank |
| Type of coffee grinder | Steel |
| Number of black coffees prepared at once | 2 |
| Number of coffee with milk recipes prepared at once | 1 |
| Adjustable beverage amount | Yes |
| Does coffee machine prepare hot water? | Yes |
| Does coffee machine prepare hot milk? | Yes |
| Adjustable coffee strength | Yes |
| Max number of saved recipes | 10 |
| Max cup height | 142 mm |
| Programmable water temperature | Yes |
| Descaling program | Yes |
| Milk system cleaning program | Yes |
| Cleaning program | Yes |
| Automatic rinsing | Yes |
| Grounds' tray capacity in cups | 14 |
| Adjustable amount of coffee | Yes |
| Power | 1450 W |
| Water pump pressure | 15 BAR |
| Depth | 48 cm |
| Height | 37.5 cm |
| Width | 26 cm |
| Country of Origin | Italy |
| EAN | 8004399331013 |
| Weight | 12.5 kg |
| Cup warmer | Yes |
Read more
Show less
About product
4,3 INCHES COLOUR INTERFACE
Explore the intuitive interface and functionality of the new 4.3" colour touch display. The simple, interactive display allows you to have direct access to all your favourite drinks, adjust and save recipes according to your taste and manage up to six personal profiles. All with a simple touch.
PERSONALISE YOUR RECIPES
All beverages, from espresso to latte macchiato, can be personalised according to your taste using simple touch screen technology. PrimaDonna Elite allows you to enjoy all your favourite drinks just the way you like them.
CHOCOLATE FUNCTION
Let yourself be amazed by the exclusive function for a delicious hot Chocolate. Made by a dedicated special carafe, adding powdered chocolate to milk, with the option to select the desired level of density (thick, medium, light).
MOBILE APP FOR SMART USE
The first De'Longhi machine with connectivity giving you the ability to select your favourite drinks, create new recipes with complete freedom and discover infinite personalisations.
Read more
Show less
Visitors questions and discussions